At Beaches Energy, we never stop preparing for hurricane season. Our employees work year-round to keep power on for customers by:
Replacing wood poles with concrete poles. We have replaced approximately 90 wood poles with concrete in the past three years. By 2022 Beaches Energy Services will have no wooden poles on primary lines.
Moving power lines underground. In the past decade, Beaches Energy Services implemented a Capital Funding Program in which all overhead power lines within three city blocks of the Atlantic Ocean were replaced with underground equipment.
Anticipating high wind speeds. Since 2008, all new primary power lines have been constructed to withstand 120 mph winds.
Trimming vegetation. Prior to hurricane season, we increase tree trimming around power lines.
Providing disaster training. Each year, the City of Jacksonville Beach holds annual training to discuss preparations and completes a disaster scenario to sharpen skills and educate new employees in preparing for any potential disasters.
Installing fiber internet and antennas in partnership with new hotels to support more robust communications during natural disasters.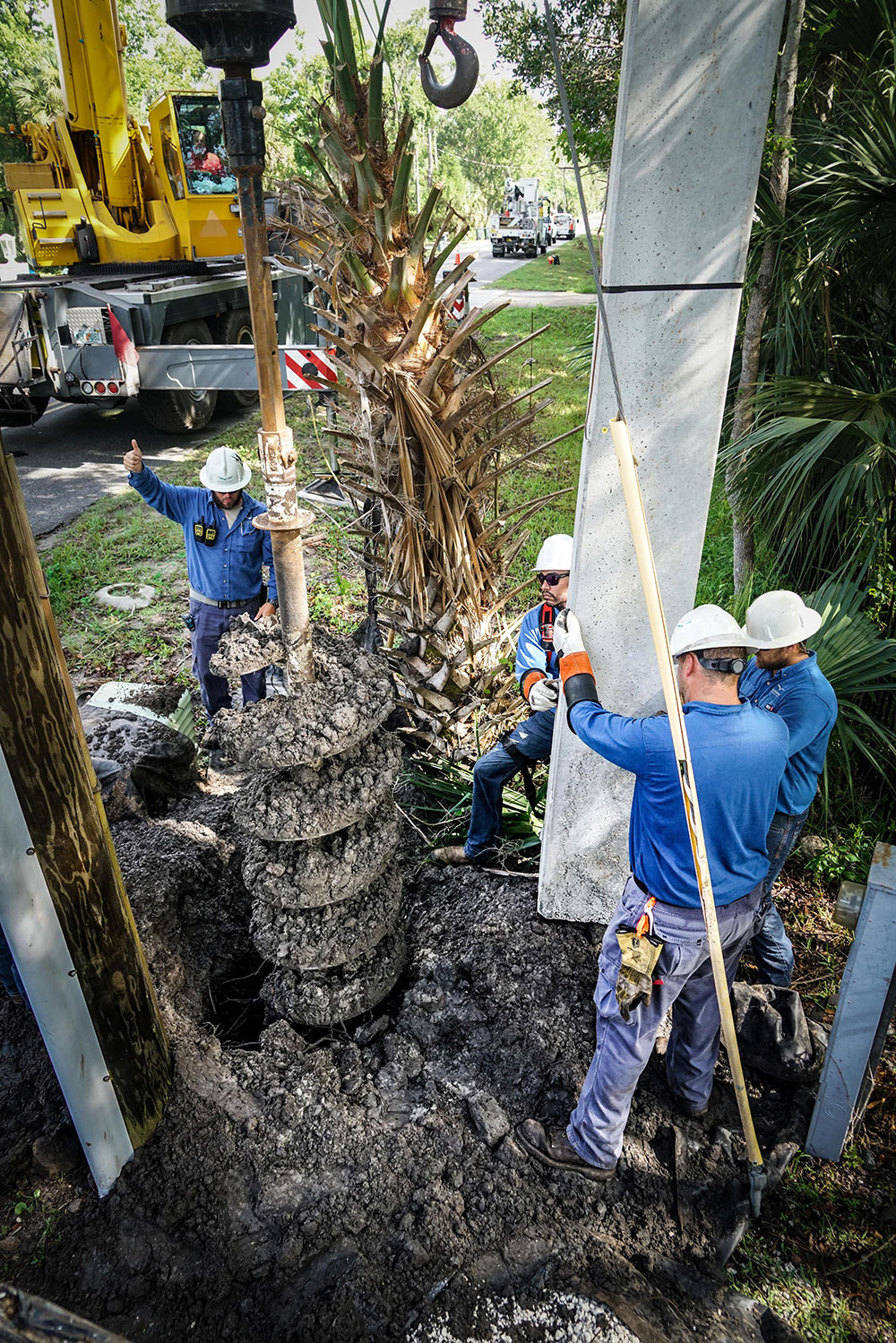 Crews replace wooden poles with concrete to withstand higher winds.
Learn how you can prepare for storm season at www.beachesenergy.com/about-us/resources/hurricanes.