At Beaches Energy Services, we're proud to support our community. Whether it's keeping the lights on year-round or ensuring you make it through hurricane season safely, our team is hard at work every day to make life a little brighter for Beaches residents.
Coloring Sheets
It's never too early to get your kids involved in learning about the importance of public power. Download the free coloring sheet below so they can see how Beaches Energy works to keep your family safe and comfortable through any weather.
---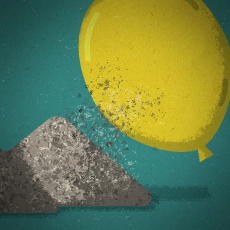 Experiment With Static Electricity!
Try this safe static electricity experiment for some science-filled fun at home.
View Experiment
How We Help
Our linemen conduct regular maintenance on utility lines and equipment to minimize the risk of outages throughout the year. In the event of an outage, we work as quickly as possible to restore your power.
Each year, we work with the community to fund projects like the #CleanDarkFlat campaign to protect sea turtles and our CARE program to help neighbors in need keep their lights on.
We provide easy-to-understand tools and resources to help families learn more about conservation, energy savings and lowering your utility bills.