11/4/2021 - The Florida Municipal Electric Association (FMEA) recently recognized Beaches Energy with a "Building Strong Communities" award for making valuable investments that enhance the quality of life in their communities, beyond efficient delivery of affordable, reliable and clean energy.
FMEA recognized public power utilities for leading programs such as improving the environment, providing community education, collecting charitable donations, focusing on crime prevention, and setting up lights for playgrounds, ball fields and holiday displays. FMEA also presented awards to utilities for installing charging stations for phones and electric vehicles, participating in community celebrations and hosting blood drives and career fairs and more.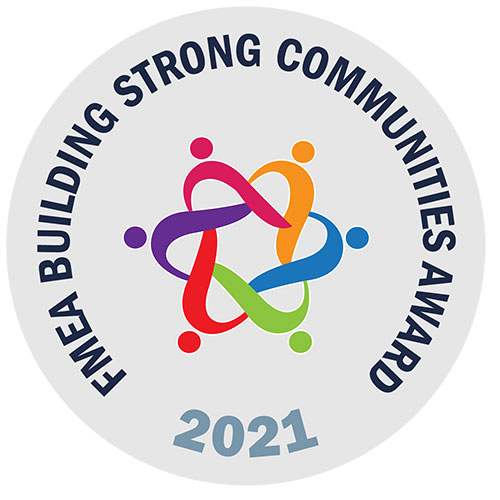 Beaches Energy received the award for its community programs including the #CleanDarkFlat sea turtle awareness campaign, CARE customer assistance program, Deck the Chairs participation, and energy conservation programs like My Utility Planner and home energy audits. 
"The people of public power utilities are eager to contribute more to their communities than just doing their job to keep the lights on and power flowing," FMEA Executive Director Amy Zubaly said. "These hardworking men and women are dedicated to making the communities they serve — the communities they live in — a better place for everyone. Congratulations to all the winners and thank you for all you do to invest back into your communities to make them stronger."
Beaches Energy was announced as an award recipient on November 3 at the FMEA Energy Connections Conference and Trade Show in Orlando. Beaches Energy joins 21 other Florida public power communities in receiving this award.
Florida's 33 public power utilities, combined, are the third largest electric provider in the state, serving 14 percent of Florida's customers. Florida's public power utilities serve more than 3 million customers and are a statewide employment leader with more than 5,400 employees.
Here at the beaches, we serve 35,000 customers. For more than 100 years, Beaches Energy Services has made it possible for residents of Jacksonville Beach, Neptune Beach and Ponte Vedra to own and control their energy future while receiving affordable, reliable and environmentally responsible power.