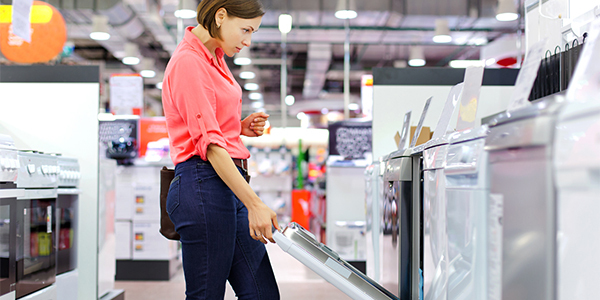 On the hunt for new appliances? Before purchasing an electric range, oven or clothes dryer, make sure it matches the voltage in your home. 
Many condominiums and commercial buildings are designed to take 120/208 Volt 3-phase service, which is required to operate motors and pumps for HVAC systems, elevators and fire and potable water systems. Despite this, most common ranges and ovens require 240 volts to function properly. While it won't damage your electrical system, a 240-Volt appliance connected to a 208-Volt system may take longer to heat. 
If a 208-Volt appliance isn't available, you can also call a qualified electrician and have a dry type transformer installed in your home. These transformers convert the voltage in your home from 208 to 240 volts.
For more home electrical safety tips, click here.